Welcome to our Consumer Lab page. While you will find many mobile research surveys kicked off by our teams, you will also find polls and discussions created by fellow members.
You're invited to complete any surveys that are still open and by all means create a poll if it relates to general mobile preferences. If your topic only pertains to one product, please create your poll within the respective product forum.
Newest Consumer Research Invitation: AR Consumer Research Survey
Welcome to our Beta Lab page. While we currently have a dozen or so private beta tests running, there are no active projects that we're recruiting for.
Check back often for recruiting surveys and screeners for new beta projects.
Actions
Howdy, Stranger!
It looks like you're new here. If you want to get involved, click one of these buttons!
Featured User of the Month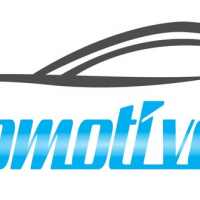 busyman
Moderators
Is Anybody Else Losing Connection? (ZMAX Pro)
I am having intermittent loss of signal with my ZTE ZMAX Pro, the phone will still indicate that there is an LTE signal but it shows no upload or download. Toggling data on and off doesn't fix the issue, but turning airplane mode on then off fixes it immediately. I have tried changing any combination of LTE and Wi-Fi setting that I can but the issue persists. Sometimes it will maintain signal for hours while others I will lose signal multiple times in an hour without any apparent rhyme or reason. I have seen other forum posts describing my exact issue, so I know that I am not alone with this. Has anybody found a fix for this issue? I've heard talk that ZTE may be releasing some fixes for the ZMAX Pro, I'm crossing my fingers that this issue is rectified because the phone is absolutely fantastic otherwise.