Welcome to our Consumer Lab page. While you will find many mobile research surveys kicked off by our teams, you will also find polls and discussions created by fellow members.
You're invited to complete any surveys that are still open and by all means create a poll if it relates to general mobile preferences. If your topic only pertains to one product, please create your poll within the respective product forum.
Newest Consumer Research Invitation: AR Consumer Research Survey
Welcome to our Beta Lab page. While we currently have a dozen or so private beta tests running, there are no active projects that we're recruiting for.
Check back often for recruiting surveys and screeners for new beta projects.
Actions
Howdy, Stranger!
It looks like you're new here. If you want to get involved, click one of these buttons!
Featured User of the Month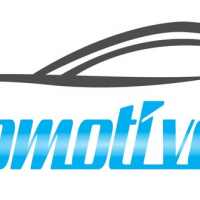 busyman
Moderators
YouTube choppy at 60fps
I've been having this problem on and off for a long time. Sometimes when the YouTube app's video quality switches to 60fps HD, the framerate actually drops to like 2fps instead of going to 60fps. I'm really quite sick of it and it prevents me from watching hd quality on videos with high framerates. When I go back to 480p it goes back to 30fps like it normally is.
I always update my apps and my ZTE software updates.