Welcome to our Consumer Lab page. While you will find many mobile research surveys kicked off by our teams, you will also find polls and discussions created by fellow members.
You're invited to complete any surveys that are still open and by all means create a poll if it relates to general mobile preferences. If your topic only pertains to one product, please create your poll within the respective product forum.
Newest Consumer Research Invitation: AR Consumer Research Survey
Welcome to our Beta Lab page. While we currently have a dozen or so private beta tests running, there are no active projects that we're recruiting for.
Check back often for recruiting surveys and screeners for new beta projects.
Actions
Howdy, Stranger!
It looks like you're new here. If you want to get involved, click one of these buttons!
Featured User of the Month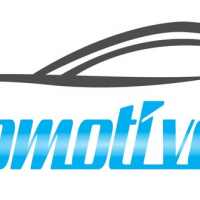 busyman
Moderators
** SOFTWARE UPDATE: Axon 7 A2017U now on B32 **
We've got great news for Axon 7 owners; another software update is upon us, rolling out in the next 48 hours. This update brings us to the latest build, B32, which incorporates several pieces of feedback from our community since the initial Nougat launch. Please find the release notes below:
Release Notes:
Multi-user support added
Enhanced Daydream, Google's mobile VR platform, performance
Improved battery performance
Quick Settings Tiles support added
Night mode updated with adjustable scale
Modified notification from tone to vibrate on calls
Hiya app able to be updated via Google Play Store
Android Pay issue (isolated to 6GB/128GB version) resolved
Google security patches through August 1, 2017
Miscellaneous performance improvements and other fixes
As of 11:05PM EDT on 8/30/2017 the issue with the OTA message saying that the device is updating to B25 has been corrected and now states B32
NOTE: It is always recommended to remove your SD card prior to software updates to avoid potential update interruptions.
Drop a line below after you've updated and share your first impressions!