I know many of you go w/o a case - you're braver than I. For the rest of us we have to compare a relatively sparse collection of cases to find the right mix of style, grip and protection. I am rather particular about my case. I now have 4 cases for my A7 including the one that came in the box. I'm not sure I have "the" case but I figured I'd put some thoughts down so others have a guide as to whats out there.
Review Categories (Scores out of 5)
1) Handling - How is the grip on the sides? On the back? How easy is it to use the buttons and sensor.
2)  Style - How thin is it? Is the phone pocket-able? Can I carry it and not be embarrassed?
3) Protection (Counts Double)- Is the camera protected? Is the edge raised to protect the screen? How much shock absorption is there for the sides/back/corners?
Contender #1 - kwmobile Simply stylish TPU silicone case ($8.30 Amazon)
Comments: This is a TPU case - even though it looks like hard plastic in the picture. The TPU is a lot stiffer than the stock case.
Handling: **** - even though the back is smooth, this has the best grip thus far. The fit is pretty good and buttons push easily
Style: ***** - Slim and stylish. The rubber is tinted but transparant so the phone can be showed off. Easily the smallest of the cases
Protection ** - You get scratch protection for the back. I wouldn't want to drop the phone in this case (well I wouldn't want to ever, but especially not in this case.)
Average:  13/20 or 3.25 stars
Contender #2 - ZTE Axon 7 Co-Mold Protective Case(Black) (12.99 ZTE)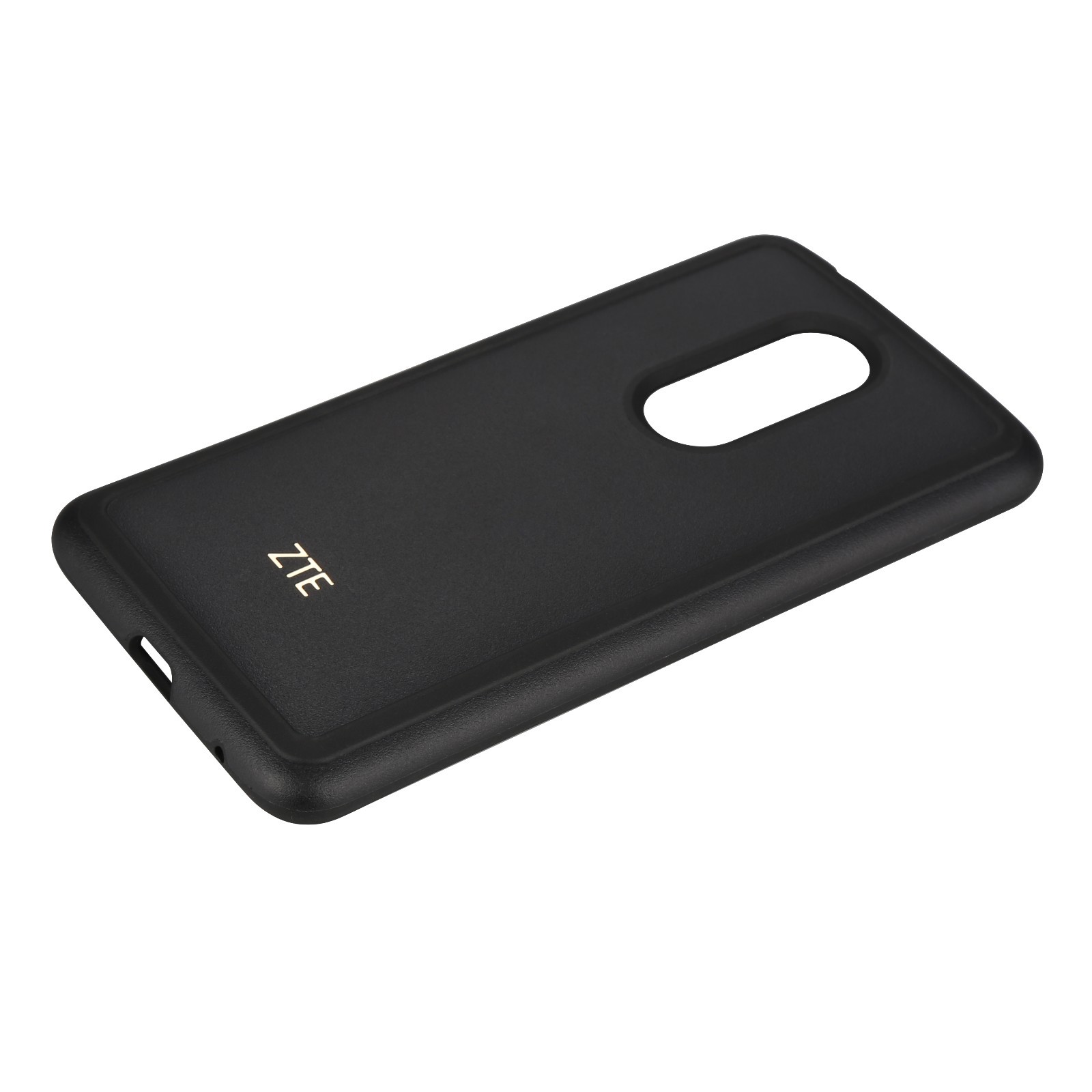 Comments: I had hoped that Co-Mold meant dual (hard/soft) protection. This case is more like a flexible plastic shell.
Handling: *** You can tell ZTE makes this case. It fits like a glove. Grib is iffy though, especially on the back.The back looks textured but is not
Style: ***** This is a pretty case - down to the foil accent on the back logo. Its not quite as thin as the TPU case above but not bad at all.
Protection ***1/2 - Impact protection is great. I feel like I could shoot the back of it with a BB Gun and not dent it. Not much of a screen lip and the rigid material will not absorb much shock at all.
Average: 15/20 or 3.75 stars
Contender #3 - CoverON [HexaGuard Series] Slim Hybrid Hard Case ($7.99 Amazon)
Comments: Who are the kidding about slim? It looks like this design is sold by numerous makers. I'm not sure if they are equally made though.
Handling: *** Side grip is slippery. Back grip (the honeycomb) is excellent. You have to be careful installing this case to make sure the buttons are in. But done right buttons are flawless. Fingerprint sensor is pretty recessed.
Style: ** Case is not slim. It comes in many colors from black, to grey, to hot pink.
Protection: ***** - This is where this one excels. A nice silcon inner shell protects all sides from shock and the outer shell stops impact. A tall lip protects the screen. This thing is a tank.
Average: 15 points or 3.75
As you can see - there is no winner. Between the ZTE Case and the Cover-on it is a trade off of slim vs sturdy. You might have different priorities. For now I plan to keep the Cover-on but I might switch. Thus far there is no Goldilocks case.
Feel free to reply with your own experience in these or other cases.