Welcome to our Consumer Lab page. While you will find many mobile research surveys kicked off by our teams, you will also find polls and discussions created by fellow members.
You're invited to complete any surveys that are still open and by all means create a poll if it relates to general mobile preferences. If your topic only pertains to one product, please create your poll within the respective product forum.
Newest Consumer Research Invitation: AR Consumer Research Survey
Welcome to our Beta Lab page. While we currently have a dozen or so private beta tests running, there are no active projects that we're recruiting for.
Check back often for recruiting surveys and screeners for new beta projects.
Actions
Howdy, Stranger!
It looks like you're new here. If you want to get involved, click one of these buttons!
Featured User of the Month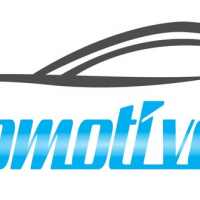 busyman
Moderators
Phone not waking up; lots of "Stock android has stopped working"; home button wonky
Over the last week this phone has gone from awesome to annoying to almost intolerable.
Two weeks ago, it wouldn't wake up with home button press. Sometimes it would take a hard reset, or plugging in the recharging cable (phone still had over 80% battery), or just pressing power button, or 5-10 presses of the home button. But then, it just started being really difficult to wake up at all. Home button, power button, plugging in...nothing would work consistently. Then it started freezing apps and displaying a "stock android has stopped" message. It's been doing this for about a week. Hard resets and cache clearing haven't stopped the issues.
This isn't cool, and it definitely isn't the level of reliability I expect from my phones.